Are guitar lessons worth it? This question comes up a lot among guitarists who're just starting out or are self taught. The answer is "it depends". There's a ton of free content online and if you're just trying to learn to play a song, or what scale works over a chord, then Youtube might be all you need. But if you're serious about taking your playing to the next level, at some point, you'll want to seek out a great guitar teacher, especially if you're just beginning or are entirely self-taught and you have some "holes" in your guitar playing. 
Ok, so guitar lessons aren't cheap and if there's a ton of free content online, then why pay for lessons? Well, after nearly 20 years of teaching guitar I believe there are three key reasons why guitar lessons are worth it: 1. A clearly defined path forward, 2. Individualized feedback and 3. Accountability. Let's talk about what that means:
1. Clearly defined path forward
It's true, there's thousands of hours of lessons on youtube (some better than others). And if you have a specific goal in mind such as how to play Sweet Home Alabama, then youtube may be just what you need. But the problem with relying only on youtube is it's really easy to bounce around from from topic to topic without ever taking a deeper dive into what it means to develop as a guitarist. Don't get me wrong, it's great to seek out material that gets you excited about guitar. But you also want to balance that with a dedicated teacher who's going to help you build a solid foundation on the guitar. Each concept you learn should build upon previous skills so you know you'll get from point A to B in the most direct route possible. Even if you just take a few lessons in the beginning, it will point you in the right direction and that definitely pay off down the road.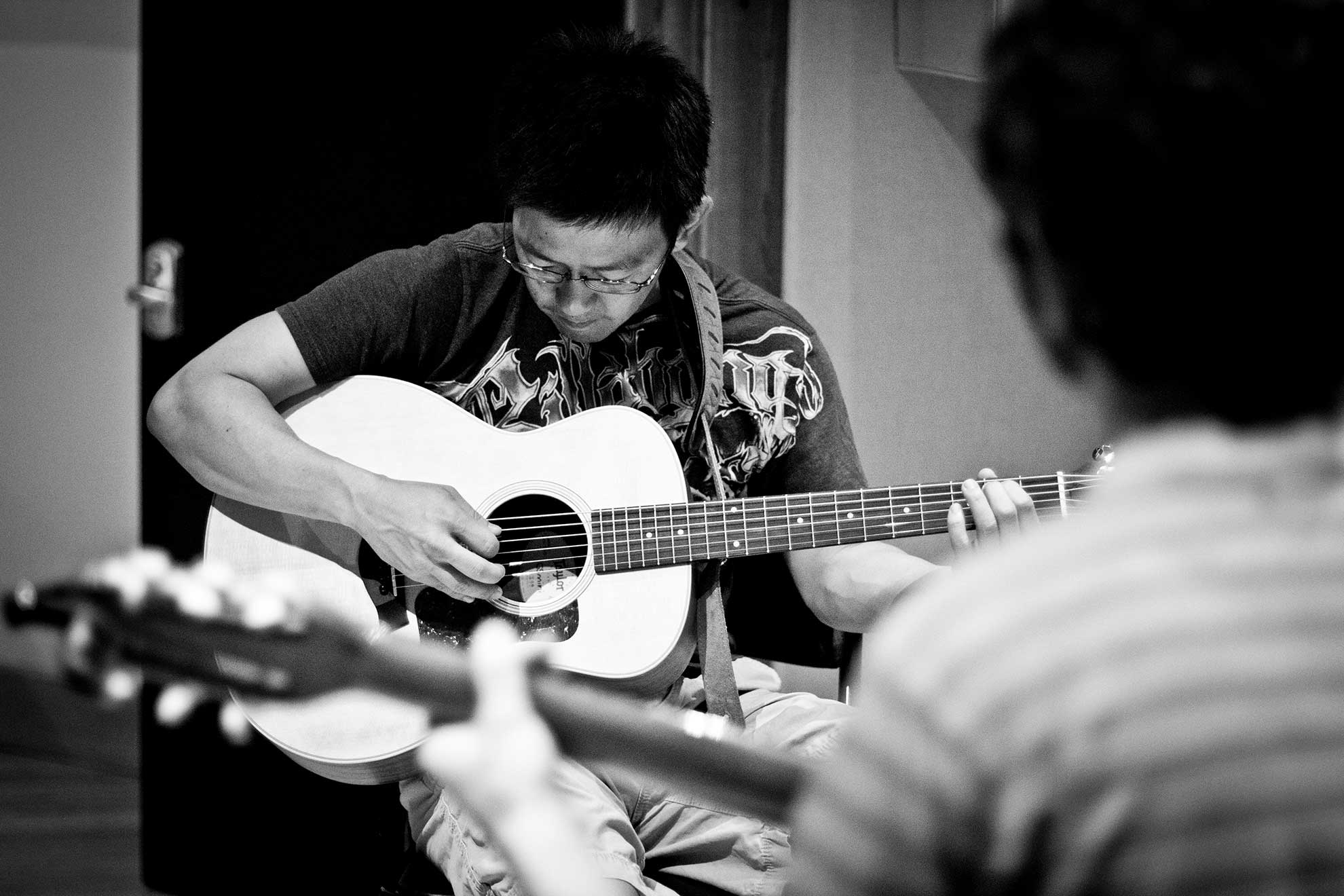 2. Individualized feedback
Self guided learning is awesome. In fact teaching yourself guitar is a huge part of mastering the instrument. But certain concepts such as hand placement, posture and even the sound you get from your guitar are just too nuanced to really nail without the help of a good guitar teacher. Even if you get there eventually, you'll have spent hours "banging your head against the wall" when you could have taken a more direct route with a great teacher. I definitely learned this the hard way. Even if you just the occasional check in from time to time, it's super helpful to know you're on the right track.
3. Accountability
This is a big one. How many of us have guitar books are on the shelves that have barely been cracked or watched dozens of hours of Youtube guitar lessons without even picking up your instrument? Think of going to the gym. Most of us know what it takes to get in shape. So why is it so hard? It's really helpful to have an external motivator to keep you on track. This is where a great guitar teacher can really help you out. Sometimes, knowing you have that lesson coming up may be just what you need to take out the instrument and put in a few extra minutes of practice time. It helps keep you honest about your development and the routine can really give you something to look forward to. In fact, once you start to pick up momentum, your guitar lesson will be the high point of your week; showing your teacher what you've worked on and picking up a new set of skills for next week. Music is just more fun when shared with others.
Music is meant to be shared
Ok, so I know we said three key reasons to find a guitar teacher, but I feel like there's one more thing we need to talk about, and that is: music at its best is shared with others. While spending thousands of hours in the practice room will definitely hone your craft, the ultimate goal for most of us is to become great guitar players, not great guitar practicers. The magic happens when you get to share your music with others, but in the beginning this is hard, because well, you may not be that good. This is where a supportive teacher is super helpful. With my students I call it a judgement free zone and I'm really trying to create a space where students can come in and be comfortable to share what they're working on, even if they haven't quite nailed it yet.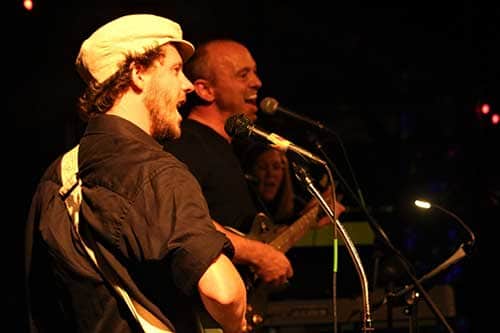 Take the time to find a Great Teacher
I hope this has been helpful to you. The most important advice I can give you is to take the time to find a solid guitar teacher. Paying for guitar lessons isn't cheap and you'll want to make sure in you're in good hands. But if you find a teacher you really connect with, then not only will you enjoy learning to play guitar, but you'll know it was time well spent that will really pay off down the road.