custom-tailored in Austin, Texas
guitar lessons
Acoustic and Electric Guitar Lessons for Students of All Ages and Levels. Beginners Welcome
Free Trial Lesson
Start here:
Your journey begins with a Free trial lesson
All new Eastside Music students are elligible for one free 30-minute trial lesson. This is a no stress, hassle free opportunity to get a feel for our program and decide if Eastside Music School is the right fit for you. 
When you come in for your free trial lesson, you'll meet your teacher, talk about past musical experiences and discuss musical goals.  What made you decide to book a lesson? 
1. Welcome
The first lesson is all about getting to know eachother. What are your musical influences? Have you ever taken lessons before?
2. goals
What do you hope to gain from lessons? Writing your own music? Playing with others? What brings you to Eastside Music?
3. Assesment
Next, your teacher will gain an understanding of your current skill level. If you have something prepared, now's your chance to play!
4. Tailored plan
Based on your goals, tastes and learning style, your teacher will outline a personalized plan to get you learning music today.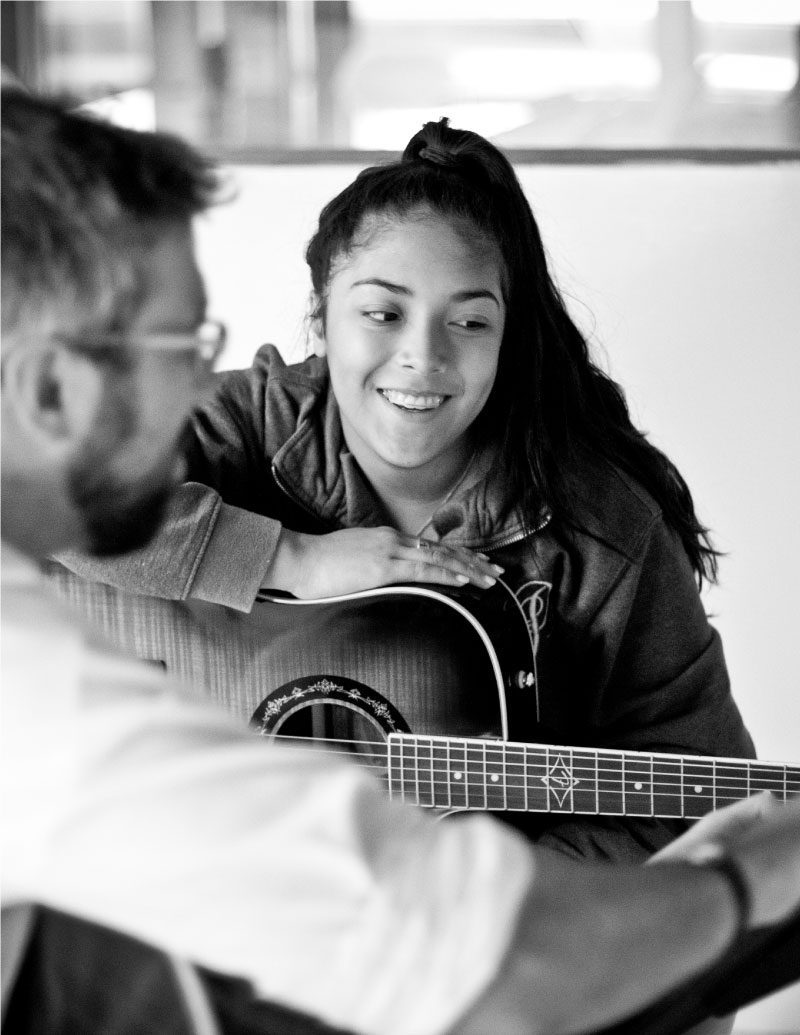 guaranteed results
Learn to Play Guitar in 3 Months or Less
Does this Sound Familiar? You've been teaching yourself guitar by watching videos and reading tabs, but you feel stuck and need a path forward.
The Good News: Learning to play guitar doesn't have to be hard.  At Eastside Music School, you'll find a warm and refreshing take on Guitar Lessons. From day one, your teacher will listen to your goals and help tailor a plan to get you learning the music you love.
You'll Learn: 
How to play songs you love on the guitar, 

How to maintain a consistent practice schedule, 

How to have fun learning a new craft.
STUDY WITH THE FINEST INSTRUCTORS IN TOWN
Our Guitar TEACHERS
CUSTOMIZED TO MEET YOUR GOALS
Whether you're starting from scratch or have songs prepared to practice, our expert instructors will help you learn to play guitar in a fun, professional and welcoming environment.
ALL LEVELS AND STYLES WELCOME
We specialize in teaching a variety of guitar styles including acoustic, electric, rock, jazz, blues, classical and more.
Testimonial
"Eastside Music is one of the best learning experiences I've had. My only regret is that I didn't start sooner!"
Start learning today with content from our blog
Free Online Guitar Lessons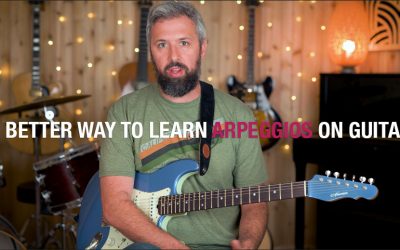 2 NOTE PER STRING ARPEGGIOS FOR JAZZ GUITAR Arpeggios are a great way to outline chord changes in jazz guitar. But let's be honest, memorizing arpeggios on the guitar isn't the easiest thing to do. Fortunately, 2 note per string patterns makes the task quite a...
SHARE YOUR PASSION WITH FRIENDS AND FAMILY
PERFORMANCE OPPORTUNITIES
OPEN MIC NIGHT
Eastside Music School hosts Monthly open mic nights for current and prospective students. The open mic night is a great, low pressure opportunity to perform in front of friends and fellow students. Whether you've just completed a song or you're working on your next solo, this is a great motivator to practice and take your skills to the next level..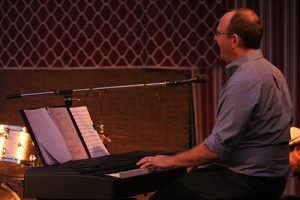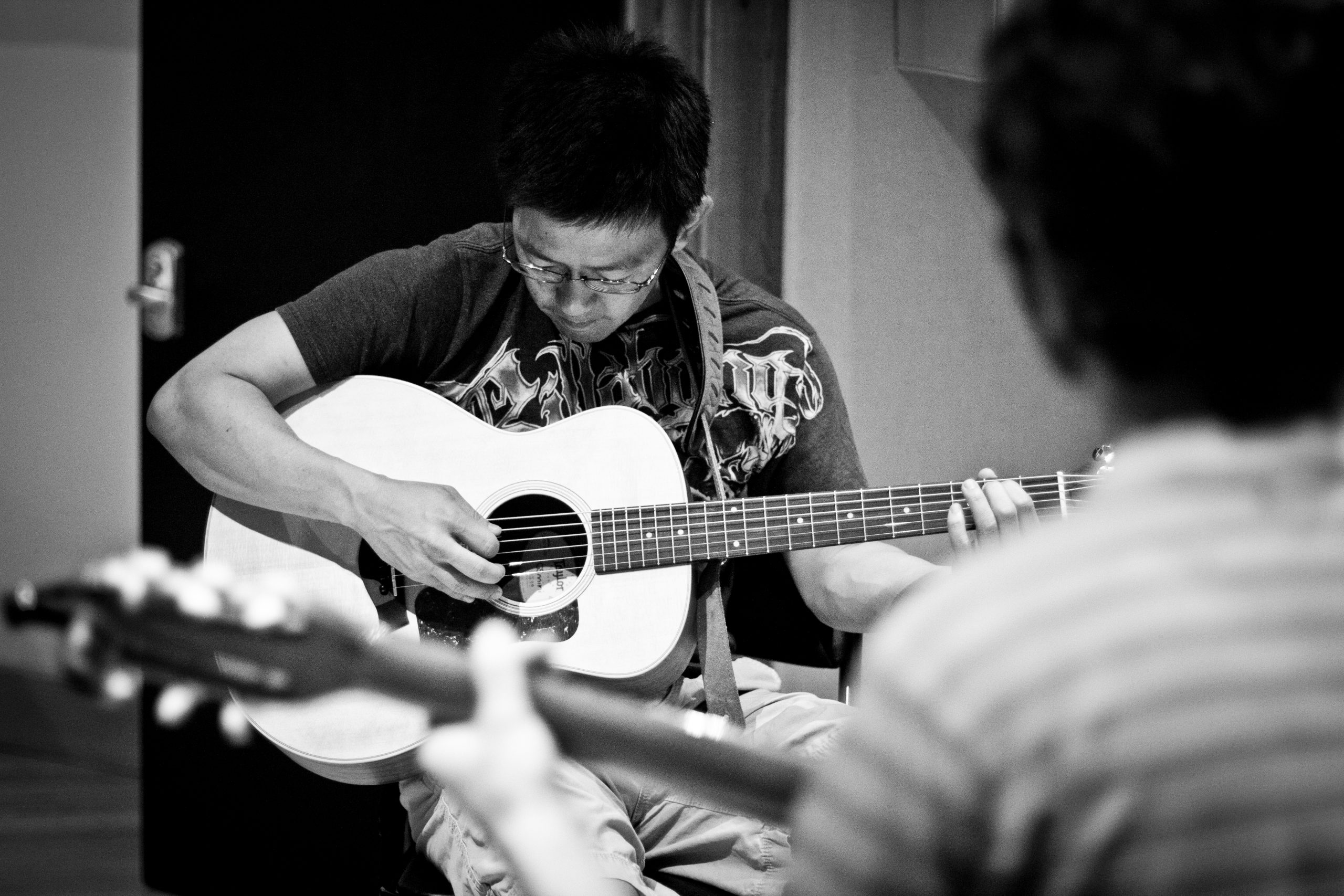 END OF SEMESTER RECITALS
We host a big recital at the end of each semester (December and May). The recital is the culmination of months of hard work from students and teachers alike. While it can be a little intimidating at first, many of our students find great joy performing in front of friends and family. Of course participation is encouraged but not required.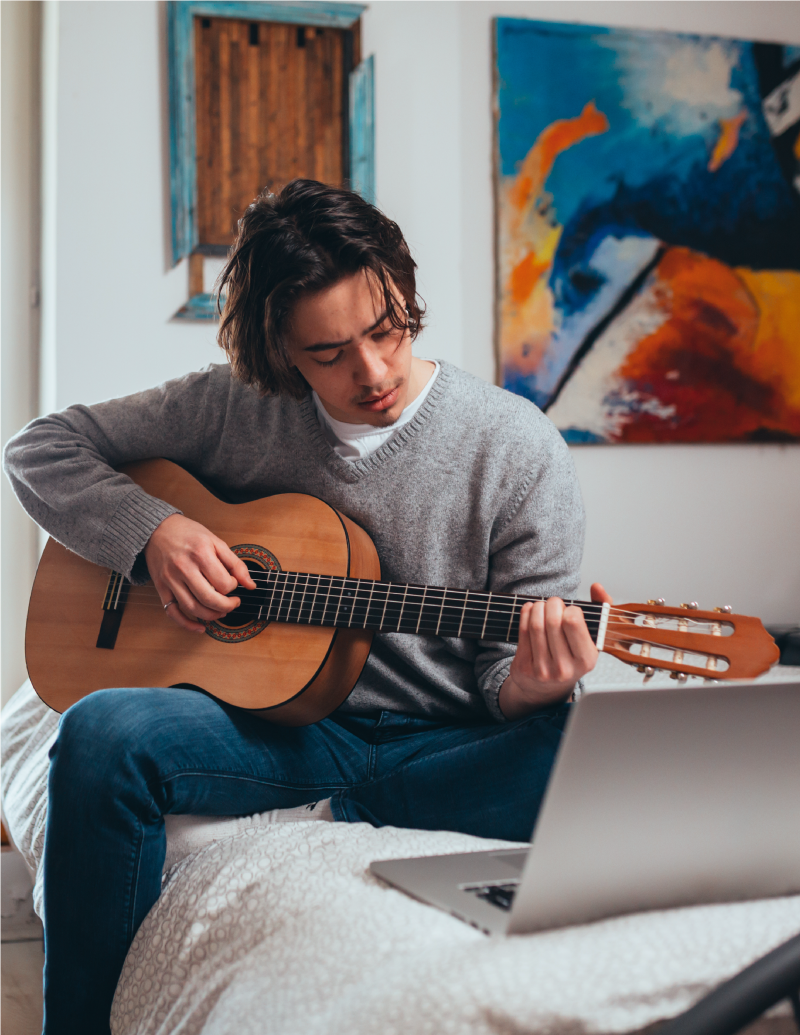 Learn music from your living room
Virtual Online Lessons
We get it, these are uncertain times. But with uncertainty comes a need for creative outlets and human connection. Fortunately with Eastside Music Virtual Lessons, you can nurture both without leaving the comfort of your own home. Our teachers utilize a variety of tools and resources to enhance your online learning experience. In fact, virtual lesson can be more effective than traditional lessons in certain situations. Just like in-person, your lessons are 100% customized to your goals and learning style.
All you need to get started is an internet connected device with a camera (iPhone, laptop etc), a reliable internet connection and the free Zoom app.
Ready to get started? Schedule a free trial virtual lesson today!
FIND YOUR SOUND AT EASTSIDE STUDIOS
RECORD WITH US
We offer student demo packages starting at just $100. Perform solo, sing to a pre-recorded track, or collaborate with our expert music instructors to create something special. Demo packages include house sound engineer and complete access to the recording studio. Contact us to discuss your next project or book a session if you're ready to get started.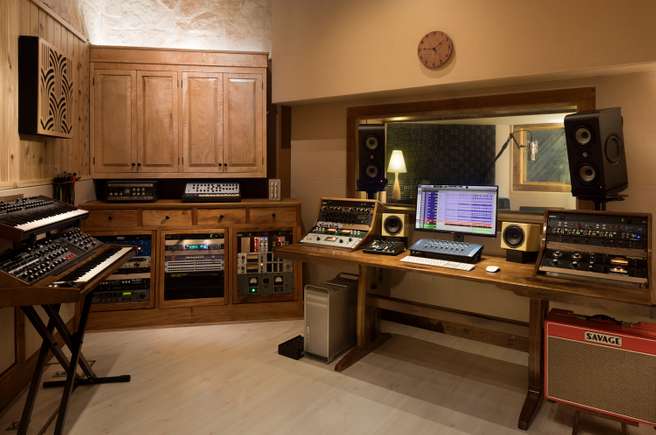 I'm so glad I found Eastside Music School. Everyone there is just out-of-this-world-amazing. And Jamie is the best teacher EVER. I would HIGHLY recommend Eastside Music School.
Eastside Music School is one of the best kept secrets in Austin.  My teacher, Eddie, does an amazing job mixing in the right amount of music theory and fun piano pieces (blues, ragtime, pop/rock).
We love our piano teacher Ely! She is talented, knowledgeable, passionate about music, supportive, and able to tailor the learning experience to the student with enthusiasm.